Zeina Latif
Consultant
Gibraltar Consultoria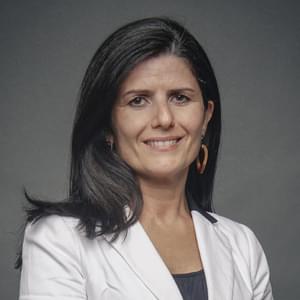 Biography
Zeina Latif is chief economist at XP Investments. She holds master and doctorate degrees in Economics at University of Sao Paulo (USP).
Previously she worked at Royal Bank of Scotland as senior economist for Latin America, and ING, ABN Amro and HSBC Asset as chief economist for Brazil.
She is columnist at the newspaper Estado de São Paulo and she is counselor at the Social and Economic Development Council of the Republic Presidency.
---
Speaker at these events:
Bonds & Loans Latin America 2020 - Virtual Conference
How much of the COVID-induced economic pressure is temporary and how much has exposed Brazil's existing structural weaknesses?
Bonds, Loans & Sukuk 24 2020
Political shifts and country risks: How is Latin America's economic landscape changing (as part of the broader pandemic and oil price issues)?
Bonds, Loans & Derivatives Brazil 2018
Politics and volatility: How much will bond pricing and spreads be impacted by elections and regional politics?
---
Articles from Bonds & Loans