Timothy Ononiwu
Chief Financial Officer
Axxela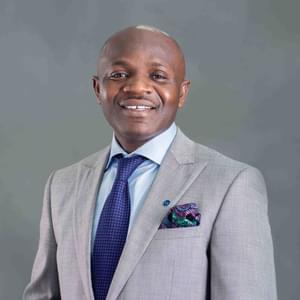 Biography
Timothy is an accomplished finance executive with extensive experience spanning Project Financing, Financial Advisory, Capital Raising, Business Development and Project Management across the energy, environmental and infrastructure sectors.
Prior to joining Axxela in 2018, he held senior management positions in various financial and non-financial institutions including Executive Director and Head of Thermal Power and Oil & Gas, Project Finance North America at BBVA Securities, Co-Head of Energy and Industrials at Fitch Ratings (NY), Director and Head of Thermal/Oil & Gas at Dexia. His transactions have won 'Deal of the Year' awards from Project Finance International and Euromoney publications, both industry-leading magazines.
Timothy has an MBA in Finance and International Business from the Columbia University Business School.
---
Speaker at these events:
Bonds, Loans & Sukuk Africa 2022
Building back better: How is Africa's burgeoning infrastructure pipeline going to be funded?
Bonds, Loans & Sukuk 24 2020
Weathering the storm: How are African corporates adapting their financing strategies and managing their balance sheets?
Bonds, Loans & Sukuk Nigeria 2019
Spotlight on Nigeria's energy and infrastructure sectors: Funding and risk management solutions for lenders, investors and developers
Bonds, Loans & Sukuk Africa 2020