Shrey Kohli
Head of Debt Capital Markets
London Stock Exchange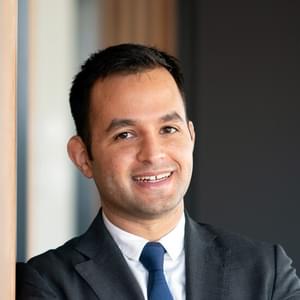 Biography
Shrey is responsible for London Stock Exchange plc's debt, structured finance and close-ended investment funds markets. At LSEG, Shrey has covered roles across Product Development & Regulatory Strategy, and was previously Head of Strategic Development for LSE plc.
He represents LSEG on the Advisory Council of the Green & Social Bond Principles Executive Committee. During 2018-19, Shrey was seconded to International Finance Corporation as Financial Officer in Treasury & Syndications. He has previously worked at McKinsey and Co, the strategy consultancy.
He holds an MSc in Finance and Economics from the London School of Economics and a BSc (Hons) in Physics from University of Delhi.
---
Speaker at these events:
ESG & Capital Markets Africa 2021 - Virtual
How should prospective ESG-related issuers be navigating and implementing frameworks, regulations and reporting metrics?
Bonds, Loans & Sukuk Middle East 2021
Sustainable ESG and greenwashing: How quickly and efficiently can companies transition to an ESG framework?
Bonds, Loans & Sukuk Middle East 2020 - Virtual Conference
The ESG renaissance: Transitioning financing beyond SDG signatures