Shelly Shetty
Managing Director, Co-Head Americas, Sovereign Group
Fitch Ratings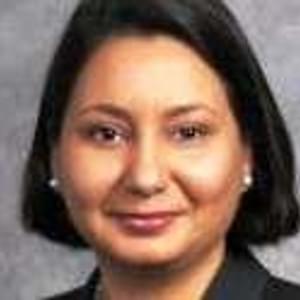 Biography
Shelly Shetty is a Managing Director and the co-head of the Americas in the sovereign group at Fitch Ratings, based in New York. She has over 20 years of experience in assessing sovereign risk. She is responsible for overseeing ratings and leading the research initiative on sovereigns in the Americas. The lead sovereign analyst covering Brazil, Shelly is also the chief spokesperson for the group on Latin American sovereign ratings. She is also a member of rating committees for sovereigns throughout the world, particularly emerging markets.
Prior to joining Fitch in 2000, Shelly was an assistant vice president for the sovereign group at Duff & Phelps Credit Rating Co. (DCR), where she covered countries in Central Europe, Africa, and Asia.
Shelly earned a B.A. and an M.A. in economics from Delhi University and an M.A. in International Affairs from Columbia University.
---
Speaker at these events:
Bonds & Loans Brazil 2021 - Virtual Conference
Yield curve, Selic rate and the election: What does Brazilian growth look like for 2022 and beyond?