Semih Ozkan
Director, Structured Trade Finance Lead, Middle East
SMBC EMEA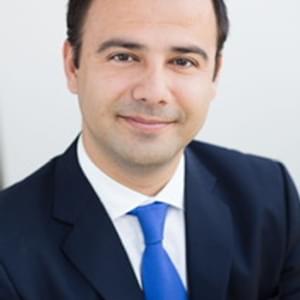 Biography
Semih Ozkan is the regional product leader for structured trade finance at Sumitomo Mitsui Banking Corporation. In his role, he is responsible for marketing structured export finance and structured commodity finance solutions to public and private sector corporate clients in the Middle East region.
Semih has more than 15 years of experience in trade and supply chain finance and cash management sales for financial institutions and corporates in the Europe, Middle East and Africa.
Most recently Semih was corporate trade finance sales director at Deutsche Bank in the Middle East & Africa. At the same time, Semih also worked as a short-term consultant at the IFC Mongolia Mission to support developing supply chain finance practices in the market. Prior to that, Semih was at Standard Chartered Bank for FI trade finance and cash management sales.
Semih published a number of trade and supply chain finance and cash management related articles at the Treasurer Magazine. Additionally, Semih attended to or moderated a number of panels at the industry conferences.
Semih is also the chairperson of the Middle East regional committee for the International Trade and Forfaiting Association (ITFA). Additionally, he is Treasurer and Board Member of Dubai Offshore Sailing Club in the UAE.
---
Speaker at these events:
Project, ECA & Structured Finance Middle East & Africa 2019
Optimising trade finance efficiency and performance: What products and solutions are borrowers using to raise and free-up working capital?