Philip Watkins
Executive Director - Head of DCM Advisory
SMBC EMEA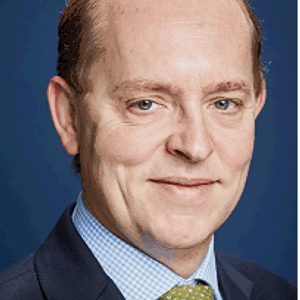 Biography
Philip joined SMBC Nikko's Debt Capital Markets department in 2015 and heads its DCM Advisory function which focuses on areas including capital structuring, liability management and sustainable finance.
Philip joined SMBC Nikko from Citi where his roles included serving as lead sell-side equity analyst covering the European Automotive space and also as a senior credit analyst on the Credit Trading desk where he covered a broad range of sectors in IG, HY and Leveraged loans.
Prior to Citi, Philip was Head of Credit Research at Daiwa SMBC Capital Markets.
SMBC Nikko is one of the leading full-line securities company in Japan covering all client segments with a broad range of financial products and services through its international network. In the investment banking business, our professional staff offers corporate clients M&A and financing solutions to support their business strategies in the global age.
In the financial product business, we offer trading capabilities and financial products to accommodate the various needs of our clients, including institutional investors.
---
Speaker at these events:
Bonds, Loans & Sukuk Middle East 2020
From green to transition: Has the sustainable development goal (SDG) linked bond fundamentally redefined the market's approach to ESG-capital markets?
Bonds, Loans & Sukuk Middle East 2019