Paolo Matoto
Executive Director
CIBC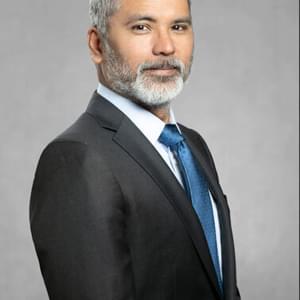 Biography
Paolo Matoto joined CIBC Capital Markets in 2018. He is an Executive Director in
the firm's private placement team based in New York, focused on all aspects of the
origination, execution, and distribution of traditional debt private placements for
CIBC clients. He has executed over 150 transactions across a wide range of sectors
(in particular power, energy, infrastructure, and natural resources) globally, and
is experienced in both corporate and project/structured financings. As a senior
member of the private placement team, he is responsible for every facet of a
transaction. From client management, drafting of marketing materials, oversight
and negotiation of legal documentation, execution strategy, investor-marketing
discussions, through to pricing, book building, allocations and funding.
Mr. Matoto previously held a similar position at a well-known financial institution
for 10 years. He began his banking career in 2001 as part of a competing firm's the
Global Syndicated Finance team and moved on to debt private placement roles at
other major financial institutions.
Mr. Matoto received a Master of International Affairs degree from
Columbia University in New York in 2001, with a concentration in finance
and economics.
---
Speaker at these events:
Bonds & Loans Andes 2022 - Virtual Conference
The evolution of esoteric financing structures: what role will private placements, project bonds and other alternatives play in funding strategies?
Bonds & Loans Andes 2021 - Virtual Conference
A new frontier in financing structures: How can private placements and private debt offerings address the needs of long-term infrastructure projects?
Project Finance & Capital Markets Latin America 2020 - Virtual Conference
What is the status of infrastructure projects across Latin America? Are they honouring their PPA contracts? How have sponsors' investment criteria (and priorities) changed with COVID-19?
Bonds, Loans & Derivatives Andes 2020
Private placements as an alternative to the public bond market