Oscar Stephens
Shareholder
Greenberg Traurig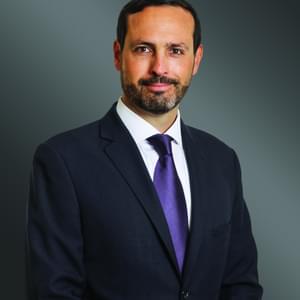 Biography
Oscar Stephens is a corporate shareholder at global law firm Greenberg Traurig, LLP (GT).
Oscar Stephens represents issuers, borrowers, underwriters, investors and lenders in a wide variety of multi-currency financings, in diverse transactions such as project finance, project bonds and acquisition finance. As a member of the firms' New York office, Oscar has relevant experience in the renewable energy, infrastructure and construction industries. A native of Chile, he conducts business in both English and Spanish and has broad experience in civil law jurisdictions throughout the Americas and legal structures used in non-recourse financing.
Stephens received an LL.M. from Northwestern University School of Law and a J.D. from the Pontificia Universidad Católica de Chile. He is admitted in New York and in the Republic of Chile.
---
Speaker at these events:
Bonds & Loans Latin America & Caribbean 2022
The pathway to fund Latin American renewable energy projects: To what extent does diversification in PPAs make these projects (more) bankable?
Project Finance & Capital Markets Latin America 2020
Do yields on project bonds (versus buying senior unsecured) justify the credit work required in buying them?