Noubi Ben Hamida
Chief Financial Officer
SATORP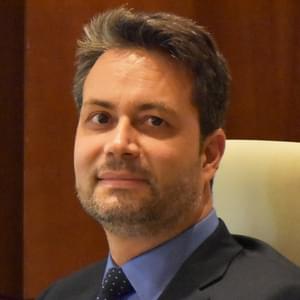 Biography
Noubi Ben Hamida joined Saudi Aramco Total Refining & Petrochemicals Company (SATORP), a joint venture between Saudi Aramco and French major Total, as a Chief Financial Officer in 2018.
Noubi joined SATORP after 18 years with Total, where he held several key positions in Trade, Corporate and Project Finance, as well as Trading, Capital Markets and Business Development.
Prior to joining Total, Noubi spent 6 years with French bank Société Générale, where he held several positions in project management and commodity financing.
Noubi holds an Electrical Engineering degree from Ecole Supérieure d'Electricité - Paris.
---
Speaker at these events:
Bonds, Loans & Sukuk Middle East 2020 - Virtual Conference
Structurally changed and adapted: How to manage oil and gas assets in a rapidly transitioning marketplace
Bonds, Loans & Sukuk Saudi Arabia 2019
What are the financing options being considered by Saudi Arabia's corporates, and at what pricing?