Mauricio del Valle
Chief Financial Officer
Saavi Energía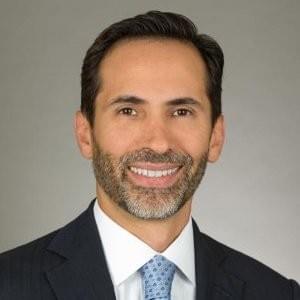 Biography
Mauricio Del Valle is the Chief Financial Officer of Saavi Energia "Saavi" since 2018, and a Board Member of Saavi since 2021. Mr. del Valle has over twenty five years of experience in finance, focused on the power and utility sector. Prior to Saavi Energia, he spent five years at Calpine Corporation (Fortune 500, ex-NYSE: CPN) of Houston, Texas where he held multiple senior leadership positions, including Senior Vice President of Finance, Chief Risk Officer. Mauricio has twelve years of Investment Banking experience, predominantly in New York City with Morgan Stanley's Investment Banking, Global Power and Utility Group. He has substantial transaction expertise in mergers and acquisitions, and debt and equity capital markets transactions across the capital spectrum. Mauricio holds a Masters of Business Administration (MBA) from the Darden Graduate School of Business Administration at the University of Virginia, a Masters of Finance from Instituto Tecnológico Autónomo de México (ITAM), and a Bachelor of Science, Actuary, degree from ITAM.
---
Speaker at these events:
Bonds & Loans Mexico 2022 Virtual
Evaluating the economic and financial implications of the energy reform proposals
Bonds & Loans Latin America 2020 - Virtual Conference
What is the status of Mexican energy projects post-COVID?