Mahmoud Nawar CFA
Head of Debt Capital Markets
GIB Capital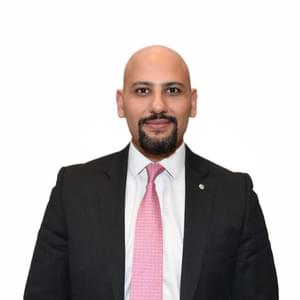 Biography
Mahmoud has over 15 years of aggregate experience in banking and corporate finance services. He is currently a key member of the debt capital markets team at GIB Capital. He has played leading roles in several high profile bond and Sukuk transactions for GCC sovereigns and quasi-sovereign issuers, including the first Basel 3 compliant Sukuk in Saudi Arabia. Through his career he has worked with clients in Bahrain, Saudi Arabia, UAE, Qatar, Kuwait and Egypt. Prior to joining GIB Capital in Nov 2011, Mahmoud was part of the Strategy Management and earlier the Corporate Finance team at Bank ABC. His role included leading acquisition finance and mergers and acquisitions on behalf of clients and later on behalf of Bank ABC, in addition to overlooking the strategy implementation. Prior to that, Mahmoud was part of the Corporate Finance and Advisory team at Standard Chartered Bank, Dubai. Earlier he worked for Barclays Bank – Egypt, where he was part of the Corporate Credit team, responsible for managing a loan portfolio and later on he assumed the role of Structured Credit Manager.
Through these different roles Mahmoud has been exposed to some of the key transactions that have taken place in the GCC and Egypt, giving him an unparalleled experience in leading DCM and debt advisory transactions coupled with the competency that comes from being full engaged throughout the life cycle of transactions, whether in advisory or debt financing.
---
Speaker at these events:
Bonds, Loans & Sukuk Middle East 2021
So much demand and not enough supply: Are sukuk market technicals stacking up?
Bonds, Loans & Sukuk Middle East 2020 - Virtual Conference
How are syndicated loan bankers balancing structure and liquidity to meet client pricing expectations
Bonds, Loans & Sukuk Middle East 2020
Debt supply for the year(s) ahead: How much is up for refinancing? Which industries will need CAPEX?
Bonds, Loans & Sukuk Saudi Arabia 2019
Green bonds/sukuk: How are investors integrating ESG into their approach to fixed income investments? What metrics are they using?
Bonds, Loans & Sukuk Middle East 2019