Lydia Brookes
Executive Director, Loan Capital Markets, EMEA
SMBC EMEA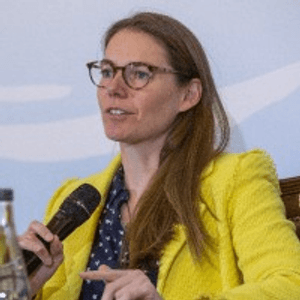 Biography
Lydia has 15+ years experience in structuring & syndicating facilities for corporate and financial institution clients across EMEA. She is currently responsible for the origination of transaction across a broad range of clients across the Middle East and Western Europe
Based in London, Lydia joined SMBC in September 2021 from Mizuho where she spend 10 years in Loan capital markets, prior to which she a spent 5 years at Commerzbank in London in the combined LCM / DCM team.
---
Speaker at these events:
Capital Markets & ESG Finance Saudi Arabia 2023
Bonds vs. loans: What is the cost of capital?
Bonds, Loans & Sukuk Middle East 2022
LIBOR transition: What are the remaining challenges for the GCC banking sector? How could this affect pricing?