Justin Mathews
Head of Fixed Income Investments – Asset Management
GIB Capital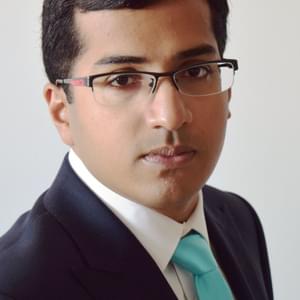 Biography
Justin Mathews is a banking professional with 17 years of aggregate experience both on the sellside and buyside, internationally and regionally, including most recently in Bahrain and Saudi Arabia. Justin began his banking career in London, having spent time with leading international banks like Credit Suisse, Jefferies and Bank of New York Mellon, before moving to Gulf International Bank. He has advised several clients on raising capital for through bond and sukuk issuances in the international and domestic debt capital markets. Justin currently manages the Treasury Investments portfolio of GIB Saudi Arabia, which runs a fixed income and multi-asset investment strategy. Justin has significant connections with investors and investment banks in the GCC and has contributed significantly to the development of the regional capital markets.
---
Speaker at these events:
Bonds, Loans & Sukuk Middle East 2023
Ahead of hosting COPs in the region, how can MENA institutions align their governance structures with global ESG standards to secure more international investment?
Bonds, Loans & Sukuk Middle East 2021
MENA Fixed Income and the (non)taper-tantrum: Are interest rates too low at this juncture?