Johanna Chua
Managing Director, Head of Asia Pacific Economic and Market Analysis
Citi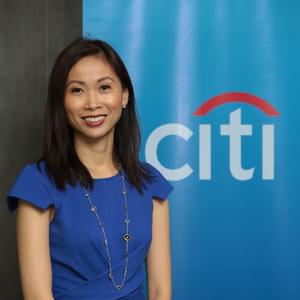 Biography
Johanna is a Managing Director, Head of Asia Pacific Economic and Market Analysis at Citigroup. Based in Hong Kong since 2000, she oversees overall economic research, FX and rates strategy across Emerging Asia Region which covers thirteen economies including China, India, Korea and ASEAN economies, among others. In 2018, she expanded her coverage to include economics research for developed Asia-Pacific region, namely Japan, Australia and New Zealand. Previously, Johanna was the Chief Asia Emerging Markets Trading Strategist (Fixed Income, Commodities and Currencies), and the Asia Sovereign Fixed Income Analyst prior to 2009
Johanna ranked number 1 among Asia economists in the inaugural Global Fixed Income Institutional Investor (II) for 2019, and her team ranked #2 in the equity-focused Asia-Pacific II in the same year. She has also been consistent ranked highly in various fixed income surveys by The Asset magazine.
Johanna has a Ph.D. in economics from Harvard University and is a summa cum laude graduate of the University of the Philippines.
---
Speaker at these events:
Bonds, Loans & Sukuk 24 2020
Asia out of COVID: How are Asian economies positioned amidst a global downturn?