Johan Llenas
Head of Financial Institutions & SWFs, Middle East Coverage
SMBC EMEA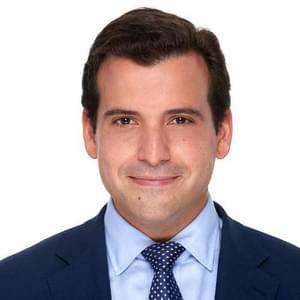 Biography
Johan is currently Head of Financial institutions & SWFs for the SMBC Group in the Middle East, he joined in November 2021 to lead sector strategy and origination efforts with regulated financial institutions and GCC principal investor funds. For over a decade, Johan has worked closely with FIG issuers in the Middle East on matters related to capital structure and fundraising. Previously, he spent 5 years at Mizuho, where he led and supported over $25b of corporate financings with banks, multilaterals, sovereign funds, and financial sponsors. Prior to Mizuho, Johan worked at NBAD covering Abu Dhabi SWFs and global financial institutions, he supported over $15bn of senior and subordinated debt requirements across various industries and asset classes, including reinsurance, bank capital, real estate, and infrastructure, among others. Johan is from Latin America, is a native Spanish speaker and enjoys playing amateur golf competitively.
---
Speaker at these events:
Capital Markets & ESG Finance Saudi Arabia 2024
How are regional banks managing their capital & funding as liquidity conditions evolve?