Jo Maharaj
Head: Loan Capital Market Solutions
Rand Merchant Bank (RMB)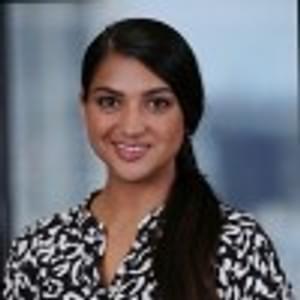 Biography
Jo has 14 years' experience in investment banking spanning derivative structuring, institutional sales, loan syndications. She joined RMB in 2011 and was appointed to lead the Syndications and Distribution team for South Africa and African Regions 2017. In 2021 she was appointed as the Head of the Loan Capital Market Solutions ("LCMS") team, which consists of the Loan Syndication, Insurance, Export Credit Agency Finance and Offshore Structured Sales business.
Prior to joining RMB she worked at Absa Capital in Infrastructure & Public Sector coverage. She holds a Master's degree in International Finance and Development Economics from the Fletcher School, Tufts University, Boston and a BA in Law and Economics from the University of the Witwatersrand, Johannesburg.
---
Speaker at these events:
Bonds, Loans & Sukuk Africa 2020 - Virtual Conference
How have banks' approach to lending in the syndicated market changed in the COVID era?
Bonds, Loans & Sukuk 24 2020
How to navigate the African loan markets now and post-COVID19
Bonds, Loans & Sukuk Africa 2019
Underwrite-to-distribute vs. Club vs. Bilateral: How to lend in Africa in 2019
Bonds, Loans & Sukuk East Africa 2019
How are East Africa's leading corporates financing CAPEX and commercial growth?