Jeremy Carter
Global Group Head for Corporate Ratings
Fitch Ratings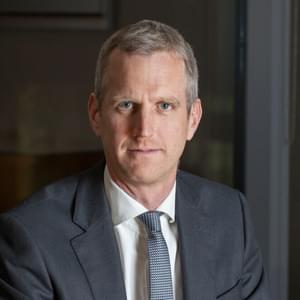 Biography
Jeremy Carter is the Global Group Head for Corporate Ratings. His team is responsible for the rating and surveillance of over 2,000 non-financial corporate ratings with $14 trillion of rated debt.
Most recently Mr Carter was Chief Credit Officer for Fitch Ratings. The Chief Credit Officer and his team act as a check and balance on the ratings team, providing additional perspectives and research to protect the quality of Fitch's ratings. Previously Mr. Carter was Fitch's first Chief Criteria Officer, where he established a central team to review and approve the firm's ratings criteria and models.
In 2011, Mr. Carter launched the Credit Market Commentary team at Fitch. The team produces Fitch Wire, which offers rapid Fitch opinion on the most important events affecting the global credit markets.
Mr. Carter joined Fitch Ratings in 2005 in its European Structured Credit Group. Before joining Fitch, Mr. Carter was the London Bureau Chief for Institutional Investor.
Mr. Carter is a graduate of Exeter University.
---
Speaker at these events:
Capital Markets & ESG Finance Saudi Arabia 2023
C-Suite Roundtable: How are corporates managing their funding and risk management in the new rate environment?