Graham Stock
Partner, Senior Sovereign Strategist, Emerging Markets
BlueBay Asset Management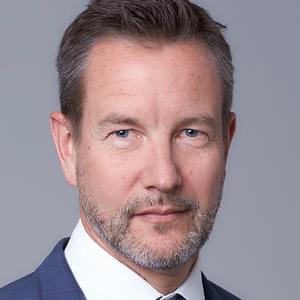 Biography
Graham joined BlueBay in September 2013 to manage the emerging markets sovereign research team, with particular responsibility for Latin America. He became a Partner in July 2018. Before joining BlueBay, Graham was Chief Strategist at Insparo Asset Management. Prior to that, he worked for 12 years in emerging markets research at JPMorgan in New York and London, heading up Latin America sovereign strategy, CEEMEA FX strategy and Sub-Saharan Africa research. In the early stages of his career, Graham taught English in Colombia, worked as an economist for the government of Papua New Guinea, was a management consultant in London, and was Senior Latin America economist at the Economist Intelligence Unit. Since July 2020, he has been co-chair of the Investor Policy Dialogue on Deforestation in Brazil, leading engagement with the authorities. Graham has a First Class BA (Hons) degree in Hispanic Studies from the University of Sheffield, and an MA (Econ) degree in Development Economics from the University of Manchester.
---
Speaker at these events:
Bonds & Loans Andes 2021 - Virtual Conference
How are Andean sovereigns responding to socio-economic volatility in a post-Covid economy?
Bonds & Loans Latin America 2020 - Virtual Conference
Ratings and capital flows: How are downgrades going to impact investor demand for Latin American credit?