Danilo Quattromani
Managing Director, Head of EMEA, Global Infrastructure and Project Finance Group
Fitch Ratings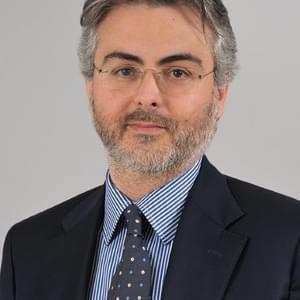 Biography
Danilo Quattromani is a Head of Emea Transport Team of the Global Infrastructure and Project Finance Group.
Previously he was a member of the International Public Finance Group of Fitch Rating, where he was responsible for ratings of Italian Sub-nationals and Public Sector Entities, ranging from development financial institutions, holding and financial companies, real estate, transportation, and postal services firms. He also cooperated with Corporate and Global Infrastructure departments on issuers' ratings with public sector-links.
From 2005 to 2007, Danilo worked as Senior Credit Analyst in the Credit Risk Management department of HSBC, where he was responsible for a portfolio of "large corporate" names operating in telecommunication, luxury, engineering and energy sectors. From 2004 to 2005, Danilo worked as Credit Complex Manager in ABN AMRO, where he was in charge of the credit analysis and management of worldwide exposure of Italy-based corporate borrowers (active in automotive, construction, consumer goods, and motorways sectors).
From 2001 to 2004, Danilo worked for the Structured Finance department of Banca Antonveneta, where he was involved in the merger, acquisition LBO and debt restructuring transactions.
Prior to this (1999-2000), Danilo worked in the corporate Banking department of Banca Nazionale dell'Agricoltura where, back in 1998, he won a scholarship aimed to development banking sector skills.
Danilo has a degree in business economics at the University of Bologna and is a chartered accountant.
---
Speaker at these events:
Project, ECA & Structured Finance MENA 2020 - Virtual Conference
Closing transactions in 2020: How are governments, off-takers, operators and developers re-thinking their approach to financing?