Dan Tromans
Director of Treasury
Etihad Airways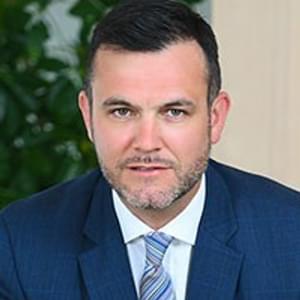 Biography
Daniel Tromans is Group Treasurer at the UAE's flag carrier: senior leader of a multi-cultural global team of 30+ professionals, responsible for corporate & structured finance, treasury operations, balance sheet management, financial risk, insurance and taxation. He joined the UAE's flag carrier in 2019 and has over 20 years experience working with leading international and regional companies.
Daniel has championed sustainable finance and has led several transactions in the space. These include: the first Transition Sukuk; the first United Nations Sustainable Development Goals loan in global aviation; financing of aluminum slag processing to facilitate the recycling of waste products; and carbon capture initiatives working with large industrial players within Abu Dhabi.
Prior to joining Etihad Airways, Mr. Tromans held senior finance and investment roles in capital-intensive sectors based in the GCC. Mr. Tromans was previously with Accenture's corporate strategy practice based in the City of London, serving multinational clients and institutional investors throughout Europe and the Americas.
Mr. Tromans is a chartered certified accountant and a CFA charterholder. He holds a Master's degree from the Manchester Business School and a Bachelor's degree in International Economics from the University of Manchester, UK.
---
Speaker at these events:
Bonds, Loans & Sukuk Middle East 2020 - Virtual Conference
The ESG renaissance: Transitioning financing beyond SDG signatures