Benigno Lopez
Minister
Ministry of Finance, Paraguay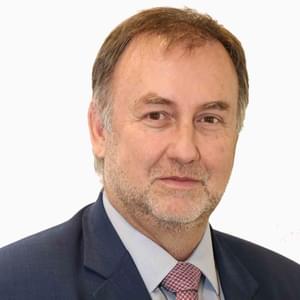 Biography
BENIGNO MARÍA LÓPEZ BENÍTEZ
He is a Lawyer, graduated with honors from the School of Law of the Catholic University "Nuestra Señora de la Asunción". He has a Master's degree in Law by the University of Georgetown, Washington DC (United States).
In 2013, he was appointed as the Executive Legal Director at the "Itaipu Binacional" Institution. In 2014, he took over the presidency of the Social Security Institution (IPS) and since August 15, 2018 he holds the position of Minister of Finance.
Mr. Lopez has a vast experience in the civil service and the financial sector as well. In 1980, he has begun his professional career in the Central Bank of Paraguay (BCP). He firstly worked as a legal advisor and then he worked as a member of the Board of Directors.
He participated in processes of banking resolution during the financial crisis of 1995/2002. Thus, he studied and made researches in many fraud cases that affected the system.
He had an active role that pursued negotiations for the participation of Paraguay in the international market with the first issuance of sovereign bonds, in addition to the subsequent ones.
He has worked as a lawyer in the private sector between 2003 and 2007. Since 2007 until 2012 he worked as a member of the Board of Directors of the Central Bank. He worked as a senior advisor of the Executive Board of the International Monetary Fund (IMF) between 2012 and 2013, representing Paraguay.
Being a member of the Board of Directors of the Central Bank of Paraguay, he led processes of financial inclusion, the strengthening of the legal scheme of the financial system, and the adaptation of the prevention framework of money laundry and financing of terrorism that let the exclusion of Paraguay from the gray list of the Financial Action Task Force (FATF), holding the Presidency position of the Financial Action Task Force of South America (GAFISUD).
Mr. Lopez led the investigation of USD 16 million diverted from Union and Oriental Banks in liquidation. He sued, located, seized and recovered almost all the funds.
Likewise, he collaborated as a special legal advisor with the Ministry of Finance during the restructuring process of the public debt implemented in bonds of the National Treasury. He also worked as an external advisor of the Ministry of National Defense.
---
Speaker at these events:
Bonds, Loans & Sukuk 24 2020
Paraguay: How COVID-19 will affect energy and infrastructure investment and policy for 2020/21?
Bonds, Loans & Derivatives Argentina 2019
Sovereign and sub-sovereign capital markets strategy in 2020 and beyond