Antony Gurton
Managing Director, Head of Distribution – Loan Capital Markets
SMBC EMEA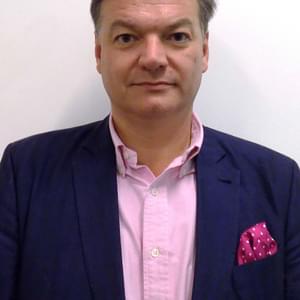 Biography
Antony is EMEA head of syndicated loan distribution for primary and secondary markets as well as for the placement of Credit Risk Insurance. He joined the bank in December 2016 after 25years loan markets experience, most recently at Barclays Investment Bank where he headed Loan Sales for 10 years.
His team covers bank and institutional loan investors across Europe, the Middle East and Africa as well as credit risk insurance providers across the same geography. The team works across all major sectors of PF/Infrastructure, asset backed finance, LBO, corporate IG, emerging markets and Financial Institutions.
He personally covers the GCC with responsibility for the placement of loans and investor coverage for the bank's franchise in the region.
Antony graduated from the University of Exeter with a BA(Hons) in History.
---
Speaker at these events:
Bonds, Loans & Sukuk Middle East 2020
Analysing the supply and demand factors that will drive syndicated loan markets in 2020
Bonds, Loans & Sukuk Middle East 2019