Anjuli Pandit
Managing Director, Head of Sustainable Bonds, EMEA & Americas
HSBC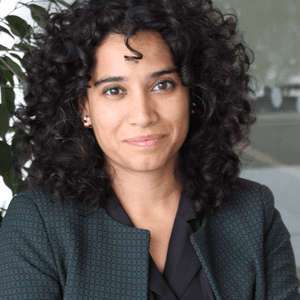 Biography
Anjuli Pandit is Head of Sustainable Bonds for EMEA and the Americas. She runs a team of eight people across New York and London who support issuers in the public, private sectors and financials. She is responsible for supporting strategic clients with navigating ESG trends in fixed income markets and enhancing engagement on ESG with investors through frameworks or increased disclosure. Anjuli represents HSBC on the ICMA EXCOM for the Principles. Anjuli has an extensive background in ESG having worked across the private, public and financial sector as a sustainability expert. Previously Anjuli worked at BNP Paribas, where she led ESG for BNP Paribas' debt syndicate desk, developing deep relationships with both ESG bond issuers and investors. Anjuli also worked in the corporate sector at Tata Group, in various roles including managing public policy in the Group Chairman's office & heading marketing for an ESG data solutions offering for their IT business, TCS. Anjuli has a rich and varied background in ESG, having worked with a number of organisations such as Al Gore's The Climate Reality Project, Greenlight Planet, and The International Energy Agency.
---
Speaker at these events:
Bonds, Loans & ESG Capital Markets Latin America & Caribbean 2023
Balancing energy security & energy transition: What is the ESG roadmap for commodity-rich regions like Latin America?
Bonds, Loans & ESG Capital Markets Africa 2023
Structure, liquidity, and greenwashing: How to sustainably tap into ESG bonds
Bonds, Loans & Sukuk Middle East 2022
Examining the role of FIs, issuers and investors in pushing forward MENA's transition finance agenda