Andy Cairns
Senior Managing Director, Head of Global Corporate Finance
First Abu Dhabi Bank (FAB)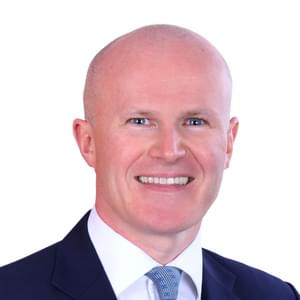 Biography
Andy has responsibility for First Abu Dhabi Bank's financing, capital markets, underwriting, advisory and securities services activities as well as the bank's institutional loan portfolio.
With more than 20 years experience in international investment banking, Andy was previously Head of Cross-Border Debt Capital Markets at Bank of America Merrill Lynch before which he was Co-Head of Asia-Pacific Debt Finance at HSBC and Head of Asian Fixed Income Origination and Syndicate at Standard Chartered. He has worked in New York, London and Hong Kong.
Andy has bookrun in excess of USD500 billion of landmark financings for governments, supranationals, corporates and financial institutions worldwide. Recent transactions include the debut International bond by Oman, the first-ever Sukuk by a non-Islamic sovereign, for the United Kingdom, the first-ever ECA guaranteed Sukuk, for Emirates Airlines, and the largest-ever UAE-listed IPO, for Emaar Malls.
Andy is Chairman of The Gulf Bond and Sukuk Association.
---
Speaker at these events:
Bonds, Loans & Sukuk Middle East 2021
Chairperson's closing remarks and close of Day One
Chairperson's opening remarks
Bonds, Loans & Sukuk Middle East 2020
Chairman's opening remarks
Bonds, Loans & Sukuk Middle East 2019