Alejandro Sainz
Partner
Sainz Abogados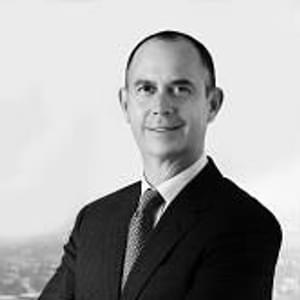 Biography
Alejandro Sainz was the founding partner of Cervantes Sainz which was spined off into Sainz Abogados. He chairs the restructurings and insolvency practice area and is a member of the Finance, Compliance & Investigations, and Mergers and Acquisitions practice groups at Sainz Abogados.
He has more than 30 years of experience advising and representing clients in the practices of cross-border Insolvency and Restructurings (out-of-court & in-court - concursos mercantiles), Finance, Refinancing and Corporate Reorganizations, as well as in the purchase & sale of assets in special situations and distress. Throughout his vast experience, he has represented clients and debtors from various industries, both nationally and internationally, domestic and foreign companies, public and private, as well as several ad-hoc committees of international bondholders and noteholders issued abroad by Mexican issuers.
He has also been characterized by its service to the community, advising pro-bono new entrepreneurs and companies, as well as nonprofit organizations who need help in specific matters of law.
Alejandro is also a certified Mediator by the Mexican Institute of Mediation, and was a professor at the Universidad Iberoamericana; he has taught and spoken in various courses, seminars, post-graduate courses and conferences, in Mexico and abroad, in matters of corporate restructurings and cross-border restructurings and insolvency proceedings. He participates in various boards of directors and committees.
---
Speaker at these events:
Bonds, Loans & ESG Capital Markets Latin America & Caribbean 2023
A deep dive into private credit: Exploring strategies and opportunities for an ever-growing source of liquidity
Bonds & Loans Latin America & Caribbean 2021
Structured debt and private credit: Alternatives for borrowers locked out of the local Latin distressed debt market
Bonds & Loans Latin America 2020 - Virtual Conference
How can local Mexican issuers access funding in 2021? Are both the bonds and loans markets available options? What structures are available for long-term funding?