Ahmad Alshubbar
Vice President, Treasury and Strategy
Rawabi Holding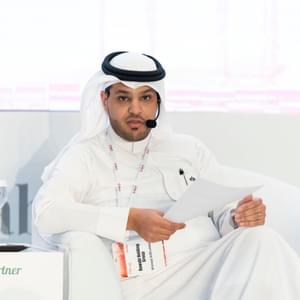 Biography
Mr. Ahmed AlShubbar is the Group Vice President, Group Treasury & Strategy for Rawabi Holding Group Mr. AlShubbar's responsibilities include overseeing the group's Treasury, Corporate Finance, Bank Relations, Cash Flow Management, Insurance and most importantly Strategy. Mr. AlShubbar brings a wealth of banking experience that covers Corporate Banking and Investment Banking (Debt Capital Markets and Debt Advisory) for over 12 years with reputable banks such as National Commercial Bank (NCB), Samba Financial Group, Banque Saudi Fransi (BSF) and Gulf International Bank (GIB) where he recently served as Vice President in Investment Banking. He holds a Bachelor's Degree in Finance and Economics from King Fahd University of Petroleum and Minerals (KFUPM) Business School. He attended and participated in many training programs and conferences in related areas such as Credit Risk Management, Corporate Finance and Global Markets, Bonds, Loans & Sukuk to name a few.
---
Speaker at these events:
Capital Markets Saudi Arabia 2022
Local capital for local corporates: How much can be raised in the SAR markets, at what terms and at what price?
Bonds, Loans & Sukuk Middle East 2022
CAPEX vs refinancing: How much funding do MENA corporates need?
Bonds, Loans & Sukuk Middle East 2021
Weathering the COVID storm and the economic after-shocks: How are corporates approaching funding through volatile times
Bonds, Loans & Sukuk Middle East 2020 - Virtual Conference
Restructure, extend or refinance: As extensions expire, how will corporates manage upcoming repayment obligations?
Bonds, Loans & Sukuk 24 2020
Approaching the market: How are corporates managing their short, medium, and long-term funding?
Bonds, Loans & Sukuk Middle East 2020
Sovereign, corporate and FI capital markets strategy: Why, how and where are borrowers funding themselves?