Adrien Diouf
Managing Director
Agence UMOA-Titres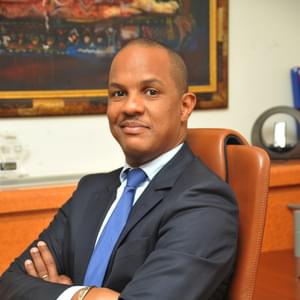 Biography
Adrien Diouf is the Managing Director of Agence UMOA-Titres since September 2013. His main tasks are to set up and develop this institution whose mandate is to assist the eight (8) WAMU member countries in their efforts to borrow on financial markets. Agence UMOA-Titres is also in charge of the development of the Union's public securities markets which will constitute the local sovereign debt market.
He has signficant experience in finance both in Senegal and abroad. After 10 years in France and Canada, where he held various positions of responsibility in the banking sector and in pension funds, he joined APIX in Senegal in 2006 and participated in the financial structuring of several public projects pertaining to the State of Senegal.
In 2008, he joined the Senegalese subsidiary of Ecobank Group as Head of the Investment Banking and Public Sector Department. He was then recruited by Diamond Bank to take up the position of WAEMU Manager of the Treasury until 2012, at which point he moved to Egypt to head the Treasury Department of Afreximbank before joining Agence UMOA-Titres.
Adrien DIOUF holds an MBA from McGill University in Montreal, Canada. He also has degrees from Université Paris I in Mathematics and Financial Modeling.
---
Speaker at these events:
Bonds, Loans & Sukuk Africa 2020
Bonds, Loans & Sukuk Africa 2019
Buy or sell… hard currency or local currency: How and where can bond investors find value in Africa's credit markets?