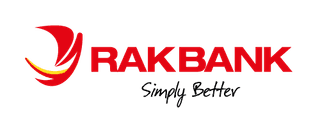 Company website: https://rakbank.ae/wps/portal/retail-banking
Profile
RAKBANK, the National Bank of Ras Al Khaimah, is a dynamic player in the UAE banking industry. With a history nearly as rich as the country, it has quickly established itself as a premier financial services provider for individuals, businesses, and corporations.
The Bank is headquartered in the northern emirate of Ras Al Khaimah and is publicly traded on the Abu Dhabi Securities Exchange. Initially founded as a corporate bank in 1976, RAKBANK expanded its focus to personal and business banking in 2001 and later to small to medium-sized enterprises and commercial banking. In recent years, it has re-established its presence in the corporate banking sector and has a thriving financial institutions business, serving a diverse clientele with a wide range of services, including trade finance, cash management, investment opportunities, and access to global markets.
RAKBANK has always been at the forefront of innovation and has embraced digital transformation, striving to become a customer-obsessed 'digital bank with a human touch with its customers in their key moments of truth'. Through the delivery of hyper-personalized services and cutting-edge digital solutions, RAKBANK has successfully achieved exceptional levels of customer satisfaction and loyalty.

---
Event Sponsorships
Bonds, Loans & Sukuk Middle East 2024 - Bronze Sponsor
Bonds, Loans & Sukuk Middle East 2023 - Bronze Sponsor
Bonds, Loans & Sukuk Middle East 2022 - Bronze Sponsor
Bonds, Loans & Sukuk Middle East 2020 - Bronze Sponsor