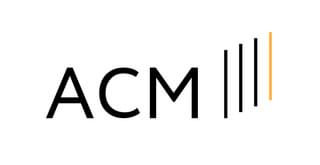 Company website: https://acmgroup.ae/
Profile
ACM Limited – Reliable custody, brokerage and asset management services for HNWI clients in Abu Dhabi.
ACM Limited was founded in 2019 in Abu Dhabi Global Market an award-winning International Financial Centre strategically located in the capital of the United Arab Emirates. The Company was created with the goal of ensuring the reliability of Client asset safekeeping.
ACM Limited has an open and independent architecture that allows us to offer our Clients one of the best available investment solutions – brokerage, professional asset management, portfolio structuring and expertise. The Company is structured to enable Clients to invest safely in the global financial world.
Our basis is an infrastructure that is carefully considered, diversified, and maximally protected from local financial shocks.
ACM Limited is regulated by the FSRA with Financial Services Permission number (FSP No. 180022).

LinkedIn URL: https://www.linkedin.com/company/acmlimited/
---
Event Sponsorships
Bonds, Loans & Sukuk Middle East 2024 - Bronze Sponsor
Bonds, Loans & Sukuk Middle East 2023 - Bronze Sponsor