Zied Jalali
Head - Structured Finance & Transaction Banking
National Bank of Bahrain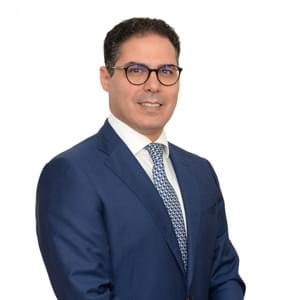 Biography
Zied joined NBB as Head of Structured Finance & Transaction Banking in 2017. Before, he worked for 15 years in Bank ABC in various positions including 9 years as Senior Project & Structured Finance Officer. During this time, Zied financed several oil & gas, petrochemicals, metals, utilities and infrastructure projects in the MENA region. Zied represented Bank ABC in the board of directors of its subsidiaries in Tunisia and Algeria; he also took part in all acquisition attempts of the Bank. Zied started his career at CPSCL (Tunisia), a non-bank financial institution specializing in the financing of infrastructure projects for local governments and municipalities.
Zied holds a Bachelor in Finance from École Superieure de Commerce and a Master in Banking and Finance from IAE de Paris, Sorbonne. He has been based in the GCC for the past 13 years and is fluent in English, Arabic, French and Italian.
---
Speaker at these events:
Project, ECA & Structured Finance Middle East & Africa 2019
Bridging the gap between loan tenors and project lifecycles in the structured finance market: How can developers, sponsors and contractors secure credit lines beyond the 7 year mark?