Zeina Rizk
Executive Director, Fixed Income Asset Management
Arqaam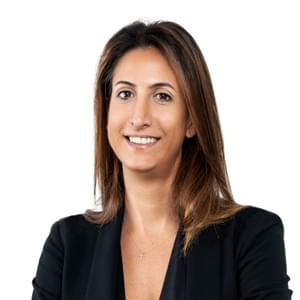 Biography
Director, Fixed Income Asset Management, did a team move to setup the fixed income asset management business in Arqaam Capital. Zeina has 10 years of investment experience in the Global Credit Market, with a 6-year track record of co-managing Conventional Global Credit fund and a 3-year track record of co-managing Shari'ah Global Credit Fund. The Shari'ah fund won the best Shari'ah Fund in 2014 and 2015. Zeina was previously a fixed income advisor and a member of the management of a global fixed Income fund domiciled in Luxembourg. She also held a position as a credit and market risk supervisor, she also worked in securitization part of the structuring of asset-backed securitization deals. Zeina is a CFA Charterholder since 2011.
---
Speaker at these events:
Bonds, Loans & Sukuk Middle East 2021
MENA Fixed Income and the (non)taper-tantrum: Are interest rates too low at this juncture?
Bonds, Loans & Sukuk Middle East 2019