Wilfried Marchand
Managing Director, Debt Capital Markets
SMBC Nikko Securities America Inc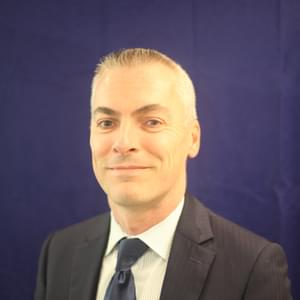 Biography
Wilfried Marchand, Managing Director, is responsible for the project bond
business within SMBC Nikko Securities America, Inc.'s Latin America Debt
Capital Markets team. Wilfried joined SMBC in 2014 and has more than 20 years
of experience in debt capital markets, structured finance, and project finance.
Prior to joining SMBC, Wilfried spent 16 years at BNP Paribas where he held
several positions in the structured solutions, securitization, and commodity
finance divisions.
Wilfried has led the structuring, rating, and placement of numerous awardwinning
project bond transactions in the power, infrastructure and oil & gas
sectors for SMBC, which was named Bond Arranger of the Year for 2019 by
IJ Global Magazine. He works closely with SMBC's Latin America Project
Finance team to advise issuers and project sponsors on raising funding in the
international public and private debt capital markets.
Wilfried received a Master's Degree in Business Administration from Ecole
Supérieure de Commerce de Paris and is fluent in Spanish and Portuguese.
---
Speaker at these events:
Project Finance & Capital Markets Latin America 2020 - Virtual Conference
Southern Cone Infrastructure and PPP: How are governments looking to increase FDI into their countries' renewable energy and infrastructure requirements?
Project Finance & Capital Markets Latin America 2020
Why accessing the capital markets is crucial to the future development of Latin America's projects… but what is deterring companies from issuing project bonds?