Usman Ahmed
Head of Fixed Income Investments
FIM Partners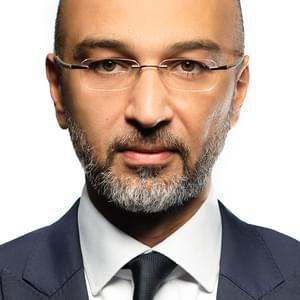 Biography
Usman is the Portfolio Manager for all MENA and Global Sukuk strategies at FIM Partners. He joined the firm from Emirates NBD Asset Management where he was the Head of Investments and was responsible for EM Corporate Credit, MENA Fixed Income and Global Sukuk strategies and achieved top quartile performance across his funds. Prior to Emirates NBD, Usman was a director at Mashreq Capital where he was responsible for the bank's distressed debt and structured credit investments. Usman began his career at TCH Miami where he was in charge of the research team responsible for analyzing and monitoring lending policies for investment grade and speculative grade corporate issuers and structured products. He holds a master's degree in Business Administration from the University of Miami and is a CFA Charter holder.
---
Speaker at these events:
Capital Markets & ESG Finance Saudi Arabia 2023
Local capital for local corporates: How much can be raised in the SAR markets, at what terms and at what price?
Bonds, Loans & Sukuk Middle East 2021
MENA Fixed Income and the (non)taper-tantrum: Are interest rates too low at this juncture?
Bonds, Loans & Sukuk Middle East 2020 - Virtual Conference
How to anchor a RegS Sukuk in 2021: Which regional banks are ready to underwrite deals today?
Bonds, Loans & Sukuk Middle East 2019