Tusekile Kibonde
Resident Underwriter, Tanzania
African Trade Insurance Agency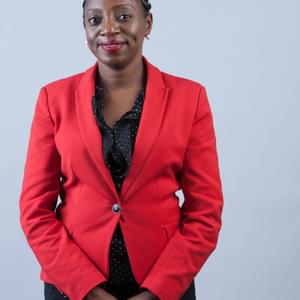 Biography
Ms. Kibonde joined ATI in 2013 as the underwriter responsible for Tanzania. She is in charge of developing business and underwriting political and trade credit risk policies in Tanzaniaas well as non-member countries such as Mozambique. Her responsibilities also include liaising and strengthening the relationship with the government of Tanzania. In addition, she isa specialist inSurety Bonds and she manages energy sector transactions in all ATI markets. Prior to joining ATI, Ms. Kibonde held13 years of banking industry experience having worked for the East African Development Bank (EADB), as aSenior Investment Officer. She oversaw multi-million dollar projects in multiple sectors throughout the region.At a different capacity, Ms. Kibonde is also a Non-Executive Director of Access BankTanzania Ltd since 2019. Ms. Kibonde is a national of Tanzania and holds a Master of Arts Degree in Accounting & Financial Management from the University of Essex in the United Kingdom and a Bachelor of Arts Degree in Business Administration from Richmond College in the United Kingdom.
---
Speaker at these events:
Bonds, Loans & Sukuk Africa 2020 - Virtual Conference
Supporting pre-COVID activity and easing the downturn: How are DFIs, ECAs and commercial banks working alongside each other to ease the financial impact of the pandemic on the continent?