Tonmoy Andalib
Executive Director, Head of EMEA Loan Distribution
First Abu Dhabi Bank (FAB)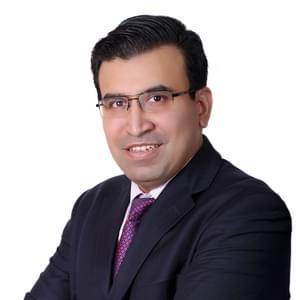 Biography
Andalib has 16 years of experience in origination, structuring, execution and distribution of syndicated loan transactions across Europe, Asia, Africa and the Middle East.
Andalib heads up the EMEA Loan Syndicate & Distribution team at First Abu Dhabi Bank and is based in Abu Dhabi. He is responsible for both primary and secondary distribution of loans to investors based in EMEA.
Andalib joined FAB in February 2015 from Standard Chartered Bank, UK. With Standard Chartered, he previously worked in London, Singapore and Dhaka covering loan markets and investors across Europe, Africa and South & Southeast Asia.
Andalib has bookrun in excess of USD 200 billion of landmark financings for many of the most sophisticated supranationals, governments, corporates and financial institutions. Andalib holds an MBA in Finance and Marketing.
---
Speaker at these events:
Bonds, Loans & Sukuk Middle East 2020
Analysing the supply and demand factors that will drive syndicated loan markets in 2020