Tommaso Ponsele
Managing Director, Co-Head of European Corporate and CEEMEA DCM
Citi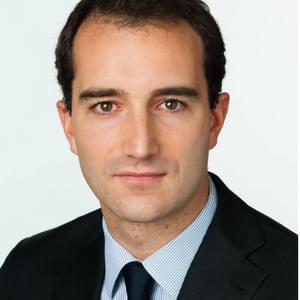 Biography
Tommaso leads Citi's DCM business for the Central Eastern Europe, Middle East and Africa region (CEEMEA) and is a member of Citi's DCM senior management team.
In this capacity Tommaso leads one of the industry's top EM bond franchises: a team that structures and executes between 150-200 bond and private placements every year, raising in excess of US$125bn in debt capital financing for corporate, FI and sovereign borrowers from the region in 2021 alone.
Prior to his appointment in June 2021, Tommaso was responsible for Citi's debt business in Turkey, South Africa & Sub-Saharan Africa and Israel – having previously focused on Russia/CEE and the Middle Eastern region.
Over the past 15+ years Tommaso has advised a broad range of corporates, financial institution and sovereigns borrowers in both the HY and IG markets in the implementation of their regular debt financing strategy, as well as for bespoke liability management and acquisition & project financing activity.
---
Speaker at these events:
Bonds, Loans & ESG Capital Markets Africa 2023
The price is (not) right: How are corporates and FI borrowers and issuers managing their balance sheets given the increased cost of funding?
Bonds, Loans & Sukuk Turkey 2021
Funding through COVID and beyond: How are Turkey's corporates financing themselves as the country re-emerges out of the pandemic?
Bonds, Loans & Sukuk Africa 2020 - Virtual Conference
Capital markets strategies in the new normal: Managing FX volatility, rating downgrades, and access to markets