Todd Schubert
Managing Director, Head of Fixed Income Research
Bank of Singapore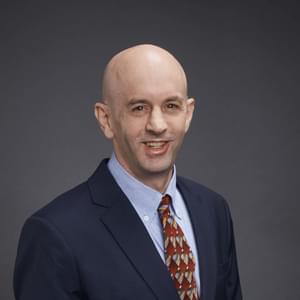 Biography
Todd Schubert is a Managing Director and Head of Fixed Income Research for Bank of Singapore. He joined the Bank's predecessor ING Asia Private Bank in 2008. Prior to that he was Head of Asian Fixed Income Research at Deutsche Bank as well as a Global Credit Portfolio Manager with the Government of Singapore Investment Corp. During his more than 30 years of Investment Experience Todd has also worked for a number of major U.S. Financial Institutions including USAA and GE Asset Management. Todd has an MBA from the Booth School of Business at the University of Chicago and a Bachelor's Degree from UCLA. He is CFA certified.
Bank of Singapore is a wholly owned subsidiary of OCBC Bank, Southeast Asia's second largest bank. Headquartered in Singapore, Bank of Singapore operates from a strong and open economy. Bank of Singapore are one of the fastest growing private banks in Asia, offering a structured and consistent approach - an open architecture product platform with robust research capabilities to deliver a total risk-based solution customised to each client's needs.
Bank of Singapore is the high standard of competence and expertise of its management team. Underpinned by the core principles of prudence, diligence and excellence, the leaders have led in the development of successful business strategies across every network location and put in place a robust team.
---
Speaker at these events:
Bonds, Loans & Sukuk Middle East 2020 - Virtual Conference
Economic fundamentals vs. market technical vs. ratings: Where do investors see long term value in the GCC credit markets?
Bonds, Loans & Sukuk Middle East 2020
US High Yield or RegS market: How private sector BB and B rated companies should approach the international capital markets
Issuers & Investors Forum 2019
Flows from East to West: Understanding why MENA region credit is trending amongst Asian investors
Bonds, Loans & Sukuk Turkey 2019
Understanding the current credit market in light of a changing economy: How are investors pricing Turkish bonds?
Bonds, Loans & Sukuk Middle East 2019
---
Articles from Bonds & Loans