Todd Martinez
Senior Director, Latin America Sovereigns,
Fitch Ratings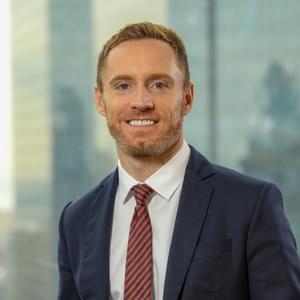 Biography
Todd Martinez is a Senior Director in Fitch Ratings' sovereigns group, responsible for analysis and ratings of sovereign credits in Latin America.
Before joining Fitch in 2014, Todd served as an economist at the Institute of International Finance (IIF) in Washington, DC, conducting analysis of country-specific and regional macroeconomic developments in Latin America. Todd previously worked as an analyst in a consultancy in his home state of Colorado, where he carried out fiscal impact studies and data analysis of public policy issues.
Todd earned his M.A. in economics and Latin American studies from Johns Hopkins School of Advanced International Studies (SAIS). He earned a B.A. in international affairs from the University of Denver, after which he spent a year conducting research as a Fulbright Scholar in Uruguay. He is fluent in Spanish and Portuguese.
---
Speaker at these events:
Bonds & Loans Latin America & Caribbean 2021
Macroeconomic outlook: What does Latin American growth and inflation look like for 2022 and beyond?
How can different Latin American & Caribbean governments improve their fiscal position to support their economies and counter inflation?
Bonds, Loans & Derivatives Argentina 2019
Sovereign and sub-sovereign capital markets strategy in 2020 and beyond