Timucin Engin
Senior Director, Cross-Practice Coordinator, GCC Region
S&P Global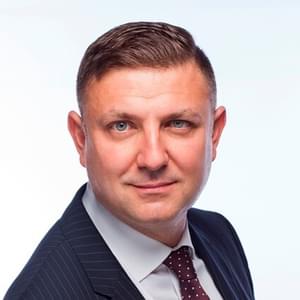 Website: https://www.spglobal.com/en/
Biography
Timucin Engin is a Senior Director and the Cross-practice Country Coordinator for the GCC region based in Dubai.
Prior to this role, Timucin managed our Istanbul office as the Country Manager for Turkey. Prior to that, he was a Director and Sector Specialist in the Financial Services team in our Dubai office.
Before joining us in 2011, he spent three years at Dubai Group as Senior Vice President and Portfolio Manager, also representing the Group as a Board Member in various financial institutions in Middle East and APAC regions, including an investment bank listed on the Hong Kong Stock Exchange. Timucin also worked in various banking and investment research roles in Toronto and Istanbul. Timucin has a Master of Science degree in Business Analytics from New York University's Stern School of Business in addition to an MBA degree from École de Gestion Telfer at University of Ottawa in Canada.
---
Speaker at these events:
Bonds, Loans & Sukuk Middle East 2021
Sustainable ESG and greenwashing: How quickly and efficiently can companies transition to an ESG framework?
Bonds, Loans & Sukuk Saudi Arabia 2019
Case study: Preparing, structuring, packaging and distributing Saudi Arabia's first-ever corporate bond
Project, ECA & Structured Finance Middle East & Africa 2019
Funding CAPEX and projects in the 'green age': Why developing green finance is essential for securing long-term capital across MEA