Thierry Gernigon
Director Export Finance EMEA
BNP Paribas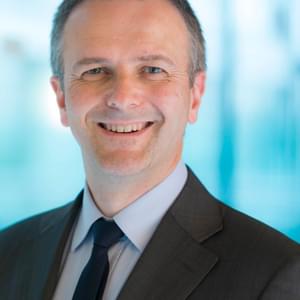 Biography
Thierry benefits from a 24 year experience in the banking sector in different roles from Global Relationship Managers of key accounts, to Export Finance France during which he played a prominent role in structuring and arranging high profile BpiFAE backed export finance transactions across various industries (power, oil & gas, transportation, cruise, shipping, telecom, satellites, renewable energy, sovereign strategic assets), involving various types of structures (corporate / sovereign / limited recourse / bank-to-bank, conventional) and of ECA support & funding sources.
Thierry joined BNP Paribas Export Finance in 2007 as Senior VP within Export Finance France team, based in Paris. He was in charge of a portfolio of French global exporters and of the relationship with the French Authorities. He structured and arranged a series of BpiFAE financing in Americas, Africa and Asia.
From 1996 until 2007 Thierry also acted as consultant in organizations and management and global relationship manager for French and international corporates within international banks.
From 2019 Thierry joined the Export Finance EMEA team, based in Paris and in charge of developing Export Finance type solutions for GCC borrowers.
---
Speaker at these events:
Project, ECA & Structured Finance MENA 2020 - Virtual Conference
Project and export finance: How is the mandate of ECAs evolving with COVID-19?