Tariye Gbadegesin
Chief Investment Officer
ARM Harith Infrastructure Investment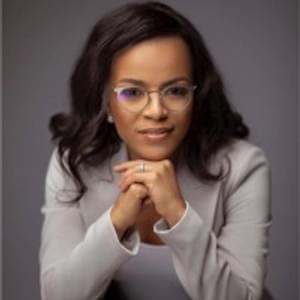 Biography
Tariye Gbadegesin is an investment professional with 20 years of experience in the financial services sector and over US$ 3 billion of transaction experience.
She is the Managing Director and Chief Investment Officer of ARM Harith Infrastructure Fund Managers (ARMHIIL); a Joint Venture between Asset & Resource Management Company Ltd (ARM) , a Nigerian institutional investor with US$2.3 billion of assets under management and Harith General Partners (Pty) Ltd (Harith), a South African infrastructure fund manager with over US$1 billion under management.
Tariye is a member of the Advisory Council of the Millennium Challenge Corporation in Washington D.C. She is part of The United Nations Development Program Working Group for Insurance-based Financial Instruments to support Climate Finance as well as the The Global Innovation Lab for Climate Finance.
She was on the founding team to establish the Africa Finance Corporation (AFC), a pan African DFI with US$ 6 billion under management where she led several of AFC's investments in the sectors of power, transport, industrials, and telecommunications infrastructure. Tariye was the head of the Industrial and Telecommunications Business at AFC, building the business into an US$ 800 million allocator of capital across Africa for the sector.
Tariye has global experience from working at the International Monetary Fund, Boston Consulting Group and PricewaterhouseCoopers. She has a bachelor's degree in Economics from Amherst College, and an MBA from the Harvard Business School.
---
Speaker at these events:
Bonds, Loans & Sukuk Africa 2020 - Virtual Conference
Africa's energy and social development infrastructure (Healthcare, Education, Housing): Who is investing and what role are financiers & infrastructure companies playing to kick-start these projects?
ESG & Capital Markets Africa 2020 - Virtual Conference
Deconstructing the UN's Sustainable Development Goals (SDGs): How can we start applying these principles to the African market?