Simon Howie
Co-Head of South Africa & Africa Fixed Income
Ninety One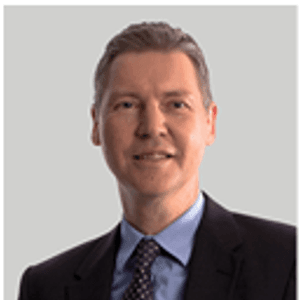 Biography
Simon is a co-head of SA & Africa Fixed Income and is responsible for the SA and Africa Credit team at Ninety One. He joined in 2005 when he was tasked with building its credit business and capabilities. Ninety One now holds a leading position in managing diverse institutional credit portfolios, including both the listed and unlisted markets. These strategies include the Emerging Africa Infrastructure Fund, a donor-funded debt strategy that supports sustainable infrastructure and the multi-vintage Ninety One Credit Opportunities range which targets private and illiquid credit in South Africa and the rest of Africa.

Simon was previously with Investec Bank where he was responsible for debt origination (including corporate bonds, structured credit and securitisation) and was involved in the Southern African debt capital markets from its infancy in the late 1990s.

Simon holds a Bachelor's degree in Architecture from the University of Natal, a Master's degree in Business Administration from Nijenrode University in The Netherlands, and is a CFA® Charterholder.
---
Speaker at these events:
Bonds, Loans & ESG Capital Markets Africa 2023
Portfolio growth vs. portfolio preservation: How have criteria and appetite for African investments changed post-pandemic?
ESG & Capital Markets Africa 2021 - Virtual
COP26 and net zero by 2050: How does the African ESG and transition story fit within a global context?
Bonds, Loans & Sukuk Africa 2020 - Virtual Conference
Elections, trade, and post-COVID recovery: How are investors pricing African credit in the current climate?