Sergey Dergachev
Functional Head of Emerging Markets Corporates
Union Investment Privatfonds GmbH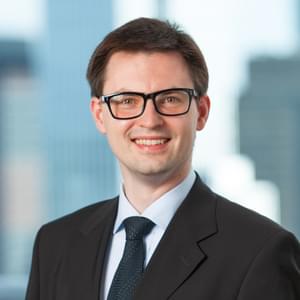 Biography
Sergey Dergachev joined Union Investment´s fixed income portfolio management team in April 2008. As Functional Head Emerging Markets Corporate Debt and Senior Portfolio Manager, he is responsible for the emerging markets corporate bonds unit, which he has built up at Union Investment since 2009. In addition to that, Sergey plays a vital role in developing and promoting ESG themes and integration for EM debt portfolios at Union Investment. Prior to joining Union Investment, he worked at Frankfurt Trust from 2006 till 2008, as portfolio manager managing emerging markets fixed income debt portfolios (sovereign and corporate debt).
Sergey studied international business administration at the European Business School in Oestrich-Winkel, as well as at the Ecole Supérieure de Commerce in Rouen and the University of Westminster in London. In addition to that, Sergey is a certified chartered financial analyst (CFA), financial risk manager (FRM) and chartered alternative investment analyst (CAIA). He also holds a Master of Business Administration (MBA) degree from the University of Durham.
---
Speaker at these events:
Bonds, Loans & Sukuk Turkey 2022
Investors under the microscope: Unravelling the impact of geopolitics, tax and macroeconomic volatilities on Turkish foreign direct investment
Bonds, Loans & Sukuk Middle East 2020 - Virtual Conference
Sovereign strategies: How are governments planning to finance their roads to recovery while maintaining their ratings?
Bonds & Loans Latin America 2020 - Virtual Conference
Ratings and capital flows: How are downgrades going to impact investor demand for Latin American credit?
ESG & Capital Markets Africa 2020 - Virtual Conference
Deconstructing the UN's Sustainable Development Goals (SDGs): How can we start applying these principles to the African market?