Sergey Dergachev
Functional Head EM Corporate Debt
Union Investment Privatfonds GmbH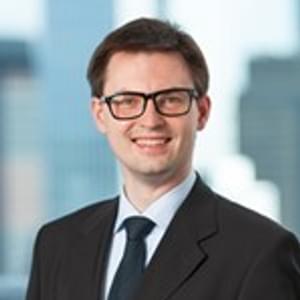 Biography
Sergey Dergachev, Functional Head EM Corporate Debt, Union Investment Privatfonds GmbH, Germany.
Sergey Dergachev joined Union Investment's fixed income portfolio management in April 2008. As Functional Head Emerging Markets Corporates and a senior portfolio manager within the Emerging Markets group of the Rates department, he is responsible for the emerging market corporate bonds unit, which he has built up at Union Investment since 2009. From 2006 to 2008, he worked at Frankfurt Trust, also as a portfolio manager for emerging market fixed-income investments.
After graduating in June 2005, Sergey joined a management trainee programme at BHF Bank in Frankfurt. He studied international business studies at the European Business School in Oestrich-Winkel, as well as at the Ecole Supérieure de Commerce in Rouen and the University of Westminster in London. During this time he completed several internships with banks and other businesses, both in Germany and abroad. Sergey is a certified chartered financial analyst (CFA), financial risk manager (FRM) and chartered alternative investment analyst (CAIA). He also holds a Master of Business Administration (MBA) degree from the University of Durham.
---
Speaker at these events:
Bonds, Loans & Sukuk 24 2020
The damage done: When will the recovery start and what will it look like for emerging economies post-COVID19?
ESG & Capital Markets Summit London 2020
Why getting ESG financing and sustainable investment in emerging markets should have the greatest impact and possibly greatest returns?