Sean Jutahkiti
Head of Asian Credit Research
Neuberger Berman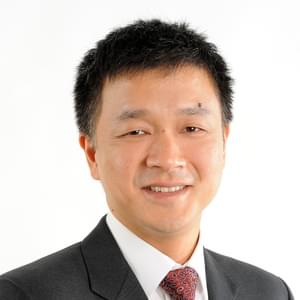 Biography
Sean Jutahkiti, CFA, Senior Vice President, joined the firm in 2013. Sean is Head of Asian Credit Research on the Emerging Markets Debt team based in Singapore. Sean joined the firm from ING Investment Management where he was a senior credit analyst. Prior to working at ING, Sean was a credit research analyst at PIMCO also based in Singapore, and before that he was a senior strategist at CreditSights Inc. based in Beijing and New York. Additionally he worked as a trading desk analyst at Merrill Lynch in Singapore, as an Asian credit research analyst at Deutsche Bank in Singapore, and as an analyst in the Investment Banking Division of CSFB based in New York. Sean is fluent in Mandarin and obtained a BS in Chemical Engineering from the Carnegie Mellon University, and a Master of Engineering in Operations Research and Industrial Engineering from Cornell University. He has been awarded the Chartered Financial Analyst designation.
---
Speaker at these events:
Issuers & Investors Forum 2019
Assessing the macroeconomic outlook: From the perfect storm of 2018 for EM Capital Markets, what did 2019 hold in store for issuers and investors alike and more importantly the outlook for 2020?