Sasha Cook
Head: Sustainable Finance
Standard Bank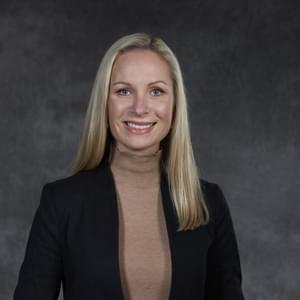 Biography
Sasha Cook is a chartered account, having qualified in the UK with BDO Stoy Hayward. She moved into investment banking in 2008 with the Royal Bank of Scotland (London) until 2011, when she returned to South Africa and joined Standard Bank's Leverage Finance and later Corporate Financing Solutions team.
Sasha has held various leadership positions within Standard Bank. In 2017 she was appointed as Head of the Corporate Financing Solutions, SA business based in Johannesburg. In 2019, Sasha moved back to Cape Town and held responsibilities as Head of Investment Banking for the Western Cape and as an Executive, Sustainable Finance. She is passionate about sustainability and working with stakeholders in the bank to drive and deliver the bank's SEE strategy and embed sustainability into the bank's DNA as well as working with clients to understand their ESG strategies and provide innovative solutions to support their sustainability journey. Sasha was recently appointed as Head of Sustainable Finance.
---
Speaker at these events:
Bonds, Loans & ESG Capital Markets Africa 2023
Greening Africa's syndicated loan markets: How are banks adapting their portfolios and approach to underwriting in-line with ESG principles?