Santiago Peña
Director
Banco Basa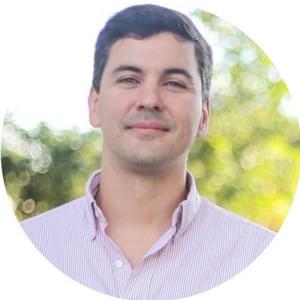 Biography
Santiago Peña, Paraguayan economist and former minister of finance with domestic and international experience on policy design and implementation.
Mr. was educated in the United States and Paraguay. After graduating as economist in Paraguay, he studied Economic Policy Management at Columbia University in New York where he obtained a Master in Public Administration. After graduating he returned to Paraguay, where he lectured at the Catholic University of Asuncion as an Associate Professor of Financial Theory; and as a Full Professor of Economic Theory at the same University. Likewise, he has published research works on monetary policy, financial sector and financial inclusion.
In 2000, Mr. Peña joined the Central Bank of Paraguay where he worked in the research department. In 2009, he was hired by the IMF and moved to Washington, D.C., USA, where he worked as an economist responsible for countries in Sub Saharan Africa. In 2012 was appointed Member of the Board of Directors of the Central Bank of Paraguay and in 2015 as Minister of Finance responsible for the economic policy design and implementation of the government. In June 2017, Mr. Peña resigned as Minister of Finance to run as presidential candidate in the primaries of the Colorado Party in December of that year. Mr. Peña is currently working in the financial sector in Paraguay and contribute regularly on different projects in Paraguay and the region.
---
Speaker at these events:
Bonds & Loans Latin America 2020 - Virtual Conference
PPPs, project bonds and collateral: How can Southern Cone governments and issuers structure and fund their energy and infrastructure projects?
Bonds, Loans & Derivatives Argentina 2019
Macroeconomic outlook for the region: Economic fundamentals, market technicals and party politics