Santiago de Lafuente
Senior Advisor
Apollo Global Management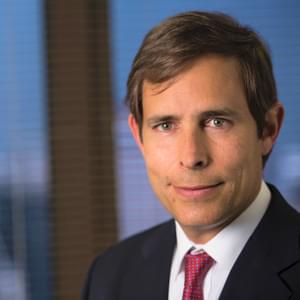 Biography
Santiago de Lafuente is a Senior Advisor at Apollo covering Latin America.
Before joining Apollo, from 2003 to 2016, Santiago was a co-founder of Recovery, Latin America's largest distressed non-performing asset servicer and investor, with operations in Brazil, Argentina and the Caribbean and over USD 400mm in AUM and USD 20bn in assets serviced. Prior to Recovery, Mr. de Lafuente was a Director in the Emerging Markets area of Credit Suisse First Boston for 3 years, covering key investment banking clients in the Southern Cone. Before that, he worked at Lehman Brothers and JP Morgan for 3 and 7 years, respectively, both in Buenos Aires and New York. In those firms, Mr. Lafuente focused on capital market, advisory, and mergers and acquisitions areas for Latin America. As a banker, Santiago worked in numerous financial transactions with public and private sector clients throughout the region, raising billions of dollars for Sovereigns sub-sovereigns and leading corporations.
Mr. de Lafuente graduated with honors in Economics from Universidad Católica Argentina.
---
Speaker at these events:
Bonds & Loans Latin America 2020 - Virtual Conference
Private credit as an asset class in Brazil: What is the business case for lenders and borrowers?
Bonds, Loans & Derivatives Argentina 2019
Lending in uncertain times: Who's in and who's out?