Samir Gadio
Head of Africa Strategy; FX, Rates and Credit Research
Standard Chartered Bank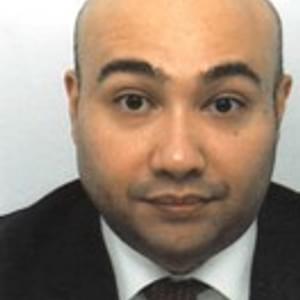 Biography
Samir Gadio heads up the Africa Strategy team in FX, rates and credit research at Standard Chartered Bank. He is responsible for formulating views and recommendations on fixed income and foreign exchange markets across Africa.
Before joining Standard Chartered, Samir was a strategist covering African markets at Standard Bank, prior to which he was a Sub-Saharan Africa financial economist at Renaissance Capital; he was mainly based in London during these assignments, with time also spent in Lagos and Moscow. He started his career as a lecturer in statistics and options and futures at Manhattan College, New York.
Samir has travelled extensively across Africa and interacted on a regular basis with government and central bank officials, market players and institutional investors operating in the region.
He holds a PhD and MA in economics from Fordham University, New York, and a BS in economics from the Russian Peoples' Friendship University, Moscow. He is fluent in English, French, and Russian.
---
Speaker at these events:
Bonds, Loans & Sukuk Francophone Africa 2021 Virtual
Understanding next steps in developing the CFA and Congolese franc bond markets
Bonds, Loans & Sukuk 24 2020
Debt relief: What is the impact on private creditors? What are the implications for EM debt as an asset class?