Ruben Cruz
Lead Partner of Energy and Natural Resources
KPMG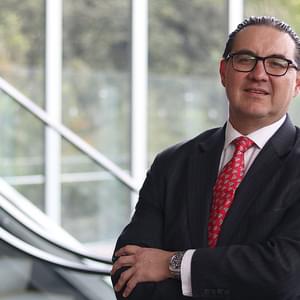 Biography
Within the energy and natural resources sector (ENR), Ruben has provided services or has been counterpart of companies operating in the oil & gas, petrochemical, power generation, mining and water industries. He has 25 years of experience in corporate finance in debt and equity transactions advising companies in different industries in regard to the structuring, promotion, negotiation and closing of M&A transactions and strategic alliances. Ruben is member of the Energy Committees of the British Chamber of Commerce (BritCham), American Chamber (AmCham), the Mexican Institute of Finance Executives (IMEF) and head of ANZMEX Energy Group. Ruben holds a master degree in Business Administration.
//
Dentro del sector de energía y recursos naturales (ENR), Rubén ha prestado servicios o ha sido contraparte de empresas que operan en las industrias de petróleo y gas, petroquímica, generación de energía eléctrica, minería y agua. Cuenta con 25 años de experiencia en el área de finanzas corporativas en transacciones de deuda y capital, asesorando a empresas de diversas industrias en la estructuración, promoción, negociación y cierre de transacciones de fusiones, adquisiciones y alianzas estratégicas. Asimismo, Rubén es miembro de los comités de Energía de la British Chamber of Commerce (BritCham), de la American Chamber (AmCham), del Instituto Mexicano de Ejecutivos de Finanzas (IMEF) y jefe del Grupo de Energía ANZMEX. Rubén cuenta con una maestría en Dirección de Empresas.
---
Speaker at these events:
Bonds & Loans Latin America 2020 - Virtual Conference
What is the status of Mexican energy projects post-COVID?